Jump into the unexpected with Mario

Classic Mario gameplay is turned on its head with the addition of Wonder Flowers in the Super Mario Bros. Wonder game. These game-changing items can make some wonderfully weird stuff happen!
You can share the wonder with friends and family
You can team up with up to three friends locally* on one Nintendo Switch™️ system and race through these worlds together!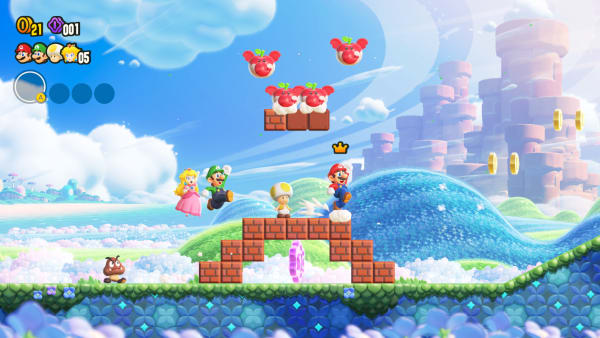 Sharing is caring
If you've collected power-ups along the way, you can share them with your pals to give them a boost.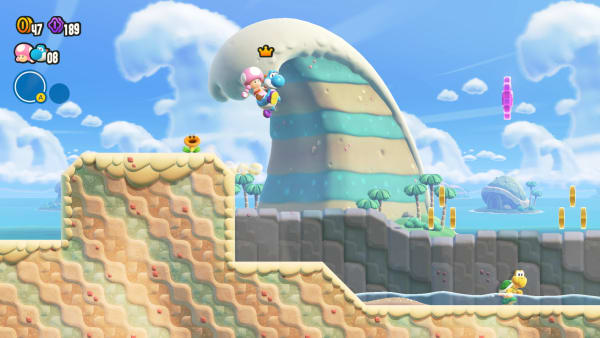 Giddy-up Yoshi!
Yoshi can carry other players through tough spots—even if they're elephant-sized!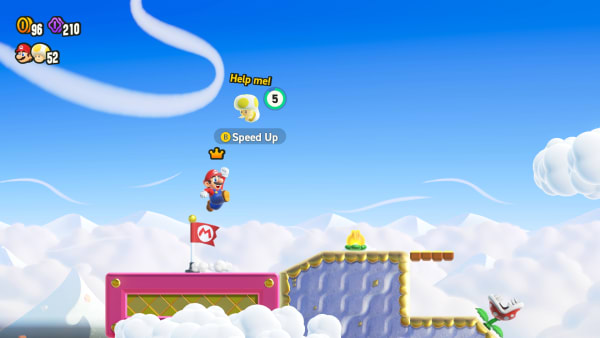 Make the save
If a player takes too much damage they'll turn into a ghost! Don't worry, though—they can be revived by floating over to a friend, and they won't lose a life.