Razer Seiren V2 Pro Microphone
PROFESSIONAL TONE. SIGNATURE SOUND
Sound like a pro and take your production quality up a notch with the Razer Seiren V2 Pro—a dynamic USB microphone designed for those serious about streaming. Whether you're an industry vet or a professional-to-be, enjoy top-notch voice clarity and quality thanks to its suite of high-end features.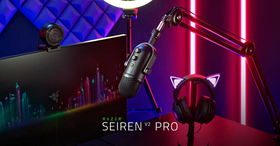 The Razer Seiren V2 Pro's incredible low end gives your voice a deep, warm quality similar to those of professional radio DJs—a rich, full tone that keeps your audience hooked. In addition, speaking within the sweet spot at the top of the mic allows your voice to be captured with total clarity, thanks to its greater noise suppression compared to traditional cardioid mics.
NO NOISE ALLOWED
Activated via Razer Synapse, the dynamic mic's high pass filter can cut out unwanted low frequencies such as the background humming of your PC, allowing you to capture your voice as if you were in a soundproof studio.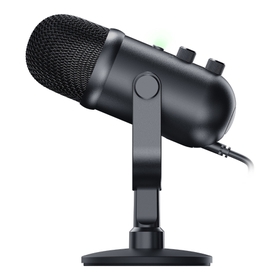 VOLUME, GAIN, AND MUTE BUTTONS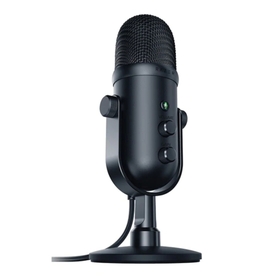 Adjust core audio settings conveniently thanks to a set of easy-access buttons located on the mic itself.
BUILT-IN SHOCK ABSORBER AND MIC WINDSOCK
Protects your audience's ears by dampening vibrations from knocks and bumps, and prevents pops and hisses as you speak.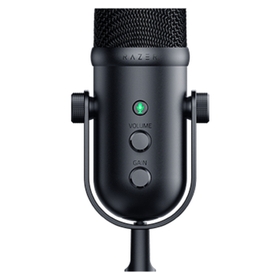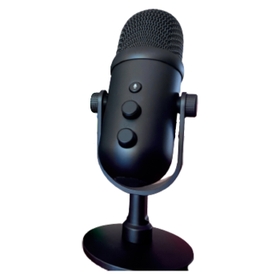 Plug your headset into the mic's 3.5mm port to hear yourself speak, so you can keep tabs on your mic levels and chat on chaotic voice channels easily.